Digging on your property needs to be done with care, whether you're doing a small or large project. It's important that the excavation is done correctly because of the risk of damaging or destroying utility lines or pipes, among other factors. However, excavating companies in Traverse City can do much more than dig a big hole or trench for any project you're doing. Here are some services that are provided by local excavation contractors.
Excavation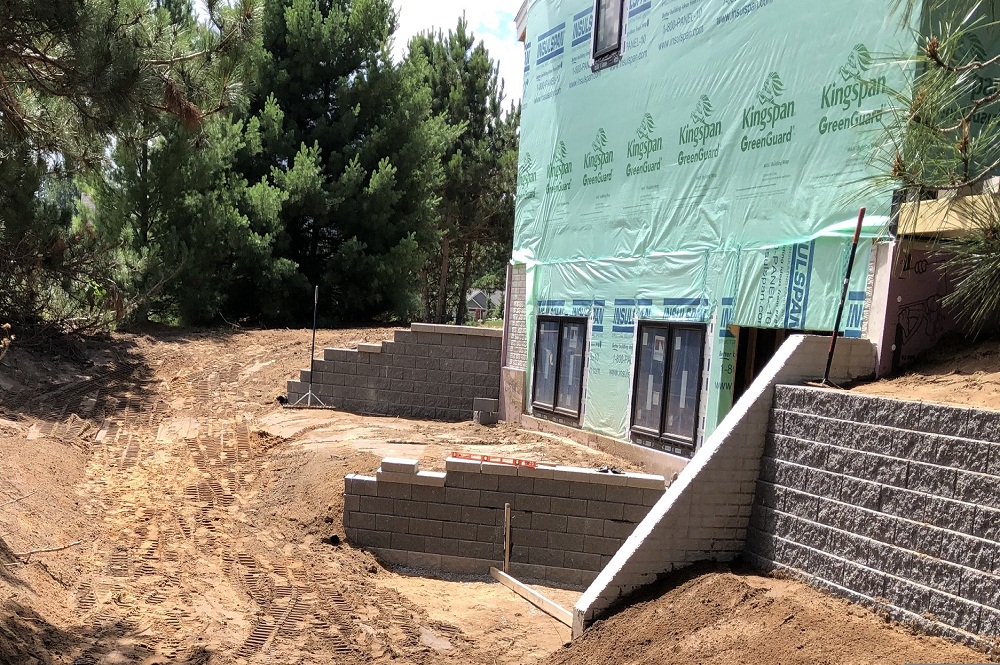 There are many reasons you may need to excavate dirt, and excavation companies provide these services for any type of project. They have equipment that can dig a large hole, like for a home's foundation or a swimming pool, or specialized machinery to build smaller trenches for a wall or utility lines. An important part of the excavation process that's often overlooked when homeowners attempt to do the job themselves is what to do with the dirt that's excavated. Hiring a professional ensures the dirt is taken care of properly and that it's replaced with either fill dirt or topsoil, depending on the project you're doing. It's important to hire professionals for excavation not only because they have more experience working around underground obstacles, but they also know how to deal with rocky, wet, or sandy soil. Additionally, some excavation projects can be dangerous because of the potential for collapsed pits or trenches. This is far less likely when experienced professionals operate the large machinery.
Demolition
Site preparation is an important service excavation companies provide, and one of the components of site preparation is demolition. Existing buildings may be on the property and need to be removed before the rest of the site preparation can begin. One of the easiest ways to demolish buildings is to use heavy machinery used for excavation because it can quickly knock down walls and then clean up the debris from the demolition. Some excavation is usually required in order to remove the remaining foundation.
Land Clearing
Even if there aren't existing buildings on the property, land clearing is another important component of site preparation. The land needs to be cleared of large boulders, trees, and other vegetation or debris, so an excavation company is a great option for getting the land cleared. Land clearing may also be necessary after a major storm or to reduce the risk of fires, even if there's not an immediate plan for using the property. Excavators can clear just a portion of the land or the entire lot. Even if there's no excavation that needs to be done, an excavation company can help remove unwanted features on the land.
Grading
Grading can be a difficult job because it's important that the land is sloped properly to allow water to run off. Proper slope keeps the home, parking lot, road, or building from having low spots that will result in flooding. It also helps prevent erosion and landslides. Improper grading can cause major headaches like flooding or erosion down the road, so it's important that professionals do this job.
Land Improvement
Finally, some excavators provide land improvement services in order to create terraced flower beds or other land improvement features. They are also skilled at preserving mature vegetation to help incorporate that into a new construction project. They're able to grade the landscape well so that there aren't any drainage issues. If you're in need of services for land improvement in Traverse City, contact Martin Land Improvement today.